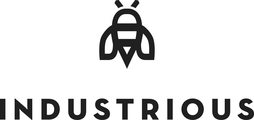 Description
Industrious is reinventing how people work by creating premium, social workspaces: private glass offices, beautiful common areas and amazing hospitality. Step foot into an Industrious office, and you'll find a city's most exciting people and businesses thrilled to be working together under one roof.
We are the country's leading, and fastest growing premium co-working business, with 16 cities open/under construction, and plans in place to expand our proven model to 25+ cities across the country by mid-2017. Our business is well capitalized, with very strong unit economics, customer NPS scores, and a collaborative team culture. We have a seasoned leadership team and have raised over $50 million from world-class investors.

Requirements
As a rapidly growing business, Industrious is always seeking exceptional talent. If you are interested in career opportunities at Industrious, we encourage you to submit a general application. In your application, please describe at least one business function you may be interested in (ex. real estate, marketing, operations, design & construction, project management, community management, hospitality) and how your skills and experience can contribute to our organization. We will be in touch with you as opportunities that match your interests and experiences become available.
Industrious in the News: