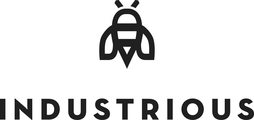 Community Manager - St. Louis
Description
About the Company:
Industrious is reinventing how people work by creating premium, social workspaces: private glass offices, beautiful common areas and amazing hospitality. Step foot into an Industrious office, and you'll find a city's most exciting people and businesses thrilled to be working together under one roof.
We are the country's leading, and fastest growing premium co-working business, with 16 cities open/under construction, and plans in place to expand our proven model to 25+ cities across the country by mid-2017. Our business is well capitalized, with very strong unit economics and customer NPS scores. We have a seasoned leadership team and have raised over $50 million from world-class investors.
About the Role:
We're looking for a self-starter to manage a complex of space for startups, traditional businesses, regional offices of national firms, small businesses, and freelancers. This person will be responsible for maximizing our occupancy through sales techniques and outstanding customer service, maintaining an extraordinary sense of community, running the day-to-day operations of the space, developing creative local marketing strategies, and planning engaging member events.
Responsibilities include:
Facilitating outstanding customer service
Creating a warm and welcoming environment via Industrious hospitality initiatives
Resolve member issues with professionalism and patience
Devise and execute local marketing strategies to generate leads
Conduct sales tours to execute on sales strategy and maintain high occupancy
Managing community initiatives designed to develop member relationships
Inputting and maintaining accurate data across various platforms
Overseeing and executing daily office operations
Liaison with facilities team on building operations and maintenance
Management of local vendors and potentially an Operations Associate
Requirements
College graduate with a four-year degree
3 - 7 years of work experience in sales, hospitality, customer service, or business operations
Strong verbal and communication skills
Self starter who has the ability to work independently
Exceptional organizational and multitasking skills
Ability to connect well with people; warm and approachable
Team player
Reliable, inquisitive, patient
Passion for delighting customers
Professional demeanor
Enjoys continuous change and improvement
High hustle quotient: willing to get your hands dirty as necessary to move fast and get things done
Prior leadership experience a plus
Benefits
Perks:
Daily breakfast and snacks
Health care, including vision and dental
401K plan
Casual dress code
Generous vacation time
Paid parental leave
Team outings (ex. dinners, rock climbing, yoga classes and more!)
Company-wide outings and retreats (previous locations have included New Orleans & the Hamptons)
Industrious in the News: