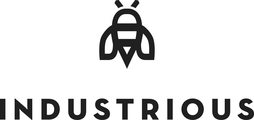 Description
About the Company:
Industrious is reinventing how people work by creating elegant, welcoming office spaces that make people proud and excited to come to work. Private glass-walled offices, beautiful common areas, and amazing hospitality have made Industrious the country's leading premium co-working business. We have a seasoned leadership team and have raised over $50 million from world-class investors.
2017 is an inflection point for Industrious, growing from 12 to more than 30 locations, tripling our team size, exploring new business lines to better serve our members, and raising additional funding to fuel this exciting growth. All of this is driven by our amazing team. Here's a quote from our most recent team survey: "I've never worked with a team of such smart, engaged, kind, empathetic people before. I am always proud and excited to work with our team and to help my teammates grow. Industrious' culture is welcoming, encouraging, and fun, making me feel appreciated as an employee and part of a tight-knit team."

About the Role:
You will work with the Director of Finance across the full scope of financial activities and have the opportunity to shape and define key aspects of the entire company. Your work will be vital to helping us scale into an international brand that transforms the way work is done. The role is based in Brooklyn, New York and reports directly to the company's Director of Finance.
As the Finance Associate, you will:
Play a vital role in fundraising and investor relations, including close interaction with major venture capital firms, analysis of the company's funding needs, and maintenance of key banking and funding relationships
Aid in financial planning and analyses including budgeting, forecasting, cashflow management, and capital deployment
Help in designing innovative strategies for maximizing project ROI by optimizing upfront capital requirements, leveraging differing credit profiles, and extending lease terms
Work collaboratively with the Director of Finance to analyze capital structure and various strategies around capital deployment, including organic growth and M&A
Participate in the analysis, due diligence and execution of any M&A opportunities that arise
Interact with various aspects of the business, as well as key senior leadership including the CEO, COO and Head of Finance
Requirements
1-3 years of work experience in investment banking or business consulting
Robust analytical abilities, including proven record of financial modeling
Strong interpersonal and communication skills, with an ability to work with the internal team, Industrious members, vendors, third party contractors, investors, and key financial relationships
Extremely organized and demonstrated leadership ability to own key initiatives, manage timelines, and supervise budgets
Strong understanding of accounting and financial concepts
Interest and capability with the flexibility to learn and understand new concepts, industry trends, analyses, systems, and metrics quickly
Entrepreneurial spirit and experience a strong plus
Benefits
In addition to our incredible team, there are lots of other fun reasons to work with us.
Daily breakfast, snacks, coffee, tea, and drinks at all Industrious locations
Health care, including vision and dental
401K plan
Smart casual dress code
Generous vacation time
Paid parental leave
Team outings (ex. dinners, rock climbing, yoga classes and more!)
Company-wide outings and retreats (previous locations have included New Orleans & the Hamptons)
Industrious in the news - bonus points if you can tell us how to make these better!