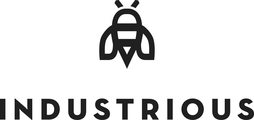 Salesforce / Systems Administrator
Description
About the Company:
Industrious is reinventing how people work by creating premium, social workspaces: private glass offices, beautiful common areas and amazing hospitality. Step foot into an Industrious office, and you'll find a city's most exciting people and businesses thrilled to be working together under one roof.
We are the country's leading, and fastest growing premium co-working business, with 16 cities open/under construction, and plans in place to expand our proven model to 25+ cities across the country by mid-2017. Our business is well capitalized, with very strong unit economics and customer NPS scores. We have a seasoned leadership team and have raised over $50 million from world-class investors.
About the Role:
As the first in-house technical resource, you will help shape Industrious' technology roadmap and implement solutions to improve the services we deliver to thousands of members. You will have broad exposure to all areas of the business as you work with them to design, execute, and support business solutions for their teams. You will have a broad range of responsibilities, and gain hands-on experience building, executing, and visualizing the evolution of Industrious' systems.
Responsibilities:
Develop and implement system enhancements based on business requirements while following established Salesforce development standards and best practices (e.g., workflow automations, email alerts, reports & dashboards, basic integrations).
Manage vendors in designing and executing more complex Salesforce enhancements, and enhancements to non-SFDC systems (e.g., Netsuite)
Tier 1 systems maintenance (e.g., troubleshoot reported errors, new user setup) for Industrious' systems (Salesforce, Netsuite, Zuora, Wrike, Gmail)
Centralized point of contact for managing and disseminating knowledge on Industrious' systems (e.g., answer user questions, maintain FAQ, conduct training)
Manage ad-hoc projects (e.g., design processes to centralize routine/repeatable no-value-add work)
Requirements
1+ years of experience with Salesforce configuration and customization (experience with APEX APIs, APEX Triggers, and Visualforce is strongly preferred)
Ability to gather and translate business requirements into well-architected solutions that leverage the Salesforce.com platform. Strong technical design skills and an ability to deliver customer driven solutions.
Strong problem solving and analytical abilities
Strong communication skills (written and verbal)
Strong attention to detail
Prior experience with Netsuite is appreciated but not required
Unrelenting intellectual curiosity and eagerness to take pride in doing awesome work
High hustle quotient: willing to get your hands dirty as necessary to move fast and get things done
Benefits
Perks:
Daily breakfast and snacks
Health care, including vision and dental
401K plan
Casual dress code
Generous vacation time
Paid parental leave
Team outings (ex. Dinners, rock climbing, yoga classes and more!)
Company-wide outings and retreats (previous locations have included New Orleans & the Hamptons)
Industrious in the News: