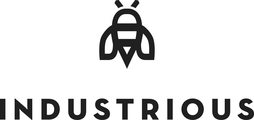 Operations Associate - Minneapolis
Description
About the Company
Industrious is reinventing how people work by creating premium, social workspaces: private glass offices, beautiful common areas, an inspiring community and amazing hospitality. Step foot into an Industrious office, and you'll find a city's most exciting people and businesses thrilled to be working together under one roof.
We are the country's leading, and fastest growing coworking business, with 14 cities open/under construction, and plans in place to expand our proven model to 25+ cities across the country by mid-2017. Our business is well capitalized, with very strong unit economics, customer NPS scores, team culture, and a fantastic, seasoned executive team.
About the Role
We are seeking an associate to join our team in downtown Minneapolis. This position will be part-time (19 hours/week on weekday mornings), with the opportunity for additional hours as our company scales up. We're looking for someone proactive, creative, personable, and reliable with relevant experience, flexibility, and enthusiasm about joining a growing startup.

Responsibilities:
Assist the Community Manager in providing excellent customer service: assist members in a friendly & professional manner, man the front desk, greet visitors, and receive deliveries.
Uphold hospitality standards to ensure seamless day-to-day operations: brew coffee; set-up breakfast; stock the cafe, conference room, and restroom amenities; distribute mail; maintain clean & tidy common areas; run & empty dishwasher.
Ordering & restocking a high-volume of supplies: order groceries and office supplies in a timely manner; maintain clean and organized supply closets.
Oversee accounts payable: process weekly vendor invoices; follow up on payment inquiries.
Onboarding new members: create and distribute keys and welcome bags.
Manage rotating community art program: find and recruit new artists; schedule installation & de-installation.
Assist with planning professional, social, and educational events for members.
Document and escalate maintenance and facilities issues.
Manage the office independently if Community Manager is out of office.
Other errands and tasks around the office as needed.
Requirements
Hospitality experience highly preferred
Personable & approachable with a strong customer service orientation
Strong organizational skills
Incredibly reliable
Comfortable working in a fast-paced and dynamic environment; detail-oriented, strong multi-tasker
Proactively own & execute designated tasks independently, with high level of comfort asking for help when needed
Basic computer proficiency preferred (Google Drive, Excel, Gmail, and basic printer troubleshooting)