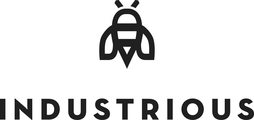 Description
About the Company:
Industrious is reinventing how people work by creating premium, social workspaces: private glass offices, beautiful common areas and amazing hospitality. Step foot into an Industrious office, and you'll find a city's most exciting people and businesses thrilled to be working together under one roof.
We are the country's leading, and fastest growing premium co-working business, with 16 cities open/under construction, and plans in place to expand our proven model to 25+ cities across the country by the end of 2017. Our business is well capitalized, with very strong unit economics and customer NPS. We have a seasoned leadership team and have raised over $50 million from world-class investors.
About the Role:
At it's heart, Industrious is a hospitality business, making the hospitality team and this role a vital part of the company's success. We're looking for a self-starter to help us reinvent what a day in the office feels like. This person will work directly with the Head of Hospitality and be responsible for ensuring a consistently high-quality and warm experience for all our members in Industrious locations across the country. This person will gather and analyze customer feedback, create tools that allow us to deliver world-class hospitality, as well as drive continuous improvement to our standards and programs that make our members proud and excited to come to work. The role is based in Brooklyn, NY.
Responsibilities:
Provide Operations team with training, tools, and support to deliver outstanding customer service across all locations
Partner with Community Managers and Operations Associates across our network to help them improve services and surprise and delight our members
Own Industrious hospitality initiatives to create a warm and welcoming environment for members, including keeping the event playbook and the food and beverage program fresh with new ideas
Coordinate and participate in quarterly hospitality review site visits across our locations to ensure consistency of standards
Run monthly member surveys to collect customer feedback and share results and recommendations to key internal stakeholders the company
Collect ongoing feedback and make monthly improvements to hospitality standards
Establish and build relationships with vendors and partners
Work with design team on ongoing updates to our operating supplies specifications
Requirements
College graduate with a four-year degree
3 - 7 years of experience in hospitality, customer service, or business operations with a focus on creating high quality experiences
Strong attention to detail and an eye for high end design
Highly creative as well as analytical
Passion for delighting customers through creating amazing experiences
Strong verbal and written communication skills
Self-starter who has the ability to work independently
Enjoys continuous change and improvement
Ability to travel 1-3 weeks per quarter
Benefits
Perks:
Daily breakfast and snacks
Health care, including vision and dental
401K plan
Smart casual dress code
Generous vacation time
Paid parental leave
Team outings (ex. Dinners, rock climbing, yoga classes and more!)
Company-wide outings and retreats (previous locations have included New Orleans & the Hamptons)
Industrious in the News: