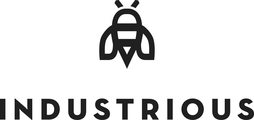 Member Development Associate
Description
About the Company:
Industrious is reinventing how people work by creating elegant, welcoming office spaces that make people proud and excited to come to work. Private glass-walled offices, beautiful common areas, and amazing hospitality have made Industrious the country's leading premium co-working business. We have a seasoned leadership team and have raised over $50 million from world-class investors.
2017 is an inflection point for Industrious, growing from 12 to more than 30 locations, tripling our team size, exploring new business lines to better serve our members, and raising additional funding to fuel this exciting growth. All of this is driven by our amazing team. Here's a quote from our most recent team survey: "I've never worked with a team of such smart, engaged, kind, empathetic people before. I am always proud and excited to work with our team and to help my teammates grow. Industrious' culture is welcoming, encouraging, and fun, making me feel appreciated as an employee and part of a tight-knit team."

About the Role:
As a Member Development Associate, you'll join an important, growing team on the frontline of our organization. In the role, you'll work directly with prospective members and will be responsible for driving member growth by developing and nurturing relationships, identifying and sharing best practices, and improving our customer development strategy.
This role is based in Brooklyn, NY.
Responsibilities:
Serve as the first point of contact for our organization, answering questions and requests from prospective Industrious members via email, phone and other sources
Nurture prospects to increase the number of booked and completed tours across our growing network of shared office locations
Collaborate with Marketing, Enterprise and Community Manager teams to ensure seamless customer experiences and a coordinated sales & marketing strategy
Generate and share thoughtful and strategic insights about customers' needs that drive improvements in our sales/marketing approach
Requirements
2+ years of experience in a role that involved relationship management, business development or sales experience
Exceptional written and verbal communication skills
Proven organizational and multitasking skills
Proven track record of success and bias for action
Appetite to work in a fast-paced environment with limited oversight
Deep curiosity and knack for creating change
Based in a city with an Industrious location
Bachelor's degree
Preferred experience with CRM (preferably Salesforce) and email marketing tools
Benefits
In addition to our incredible team, there are lots of other fun reasons to work with us.
Daily breakfast, snacks, coffee, tea, and drinks at all Industrious locations
Health care, including vision and dental
401K plan
Smart casual dress code
Generous vacation time
Paid parental leave
Team outings (ex. Dinners, rock climbing, yoga classes and more!)
Company-wide outings and retreats (previous locations have included New Orleans & the Hamptons)
Industrious in the news