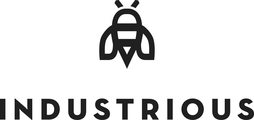 Description
About the Company

Industrious is reinventing how people work by creating elegant, welcoming office spaces that make people proud and excited to come to work. Private glass-walled offices, beautiful common areas, and amazing hospitality have made Industrious the country's leading premium co-working business. We have a seasoned leadership team and have raised over $50 million from world-class investors.
2017 is an inflection point for Industrious, growing from 12 to more than 30 locations, tripling our team size, exploring new business lines to better serve our members, and raising additional funding to fuel this exciting growth. All of this is driven by our amazing team. Here's a quote from our most recent team survey: "I've never worked with a team of such smart, engaged, kind, empathetic people before. I am always proud and excited to work with our team and to help my teammates grow. Industrious' culture is welcoming, encouraging, and fun, making me feel appreciated as an employee and part of a tight-knit team.

About the Role
This year also brings our foray into the digital world, a huge leap forward for Industrious, which to date has focused on creating a best-in-class physical product. As real estate moves online, so must the services we provide to our members.
The Engineering Team Lead will be our team's first technical hire and have a unique opportunity to set the digital direction of our growing company. We're looking for a senior Ruby on Rails engineer who is excited both about working with our team to set strategy as well as rolling up your sleeves to build our products from the ground up. The ideal candidate is someone that has opinions about building software, and excels within a small, agile team. You'll influence key decisions that will have a long-term impact on our products.
This role is based in Boulder/Denver, CO, Brooklyn, NY, or San Francisco, CA.
Requirements
5+ years of experience in software development
Strong knowledge of Ruby on Rails and strength in all the Rails fundamentals
Excitement about and experience in working in all aspects of an application: you're as comfortable building user interfaces as you are designing and implementing the data models and infrastructure that power them
Demonstrated experience with project planning, mapping out major milestones and tactical to-dos required to achieve a goal
Ability to articulate ideas to technical and non-technical audiences verbally and in writing
Previous experience in a team lead role is ideal, to take advantage of potential leadership roles as our engineering team grows over time
Benefits
In addition to our incredible team, there are lots of other fun reasons to work with us:
Daily breakfast, snacks, coffee, tea, and drinks at all Industrious locations
Health care, including vision and dental
401K plan
Smart casual dress code
Generous vacation time
Paid parental leave
Team outings (ex. Dinners, rock climbing, yoga classes and more!)
Company-wide outings and retreats (previous locations have included New Orleans & the Hamptons)
Industrious in the news: